The principle of Kazu Clinic is an interfusion of three pillars, Health, Diet and Happiness. It is our fervent desire and mission to promote a healthy and happy daily regimen for each patient, supported by an appropriate diet.
The clinic is headed by Kazunobu Yamagami MD PHD, chief doctor. He graduated from Kansai Medical University in 1983, having majored in internal medicine. He worked in cardiology for a period of time after joining the Emergency Ward of Kansai Medical University Hospital in 1986, specializing in intensive care medicine. He was awarded his PhD in 1995. He subsequently became an assistant professor of the Department of Critical care and Emergency medicine. He was a symposium presenter at the Educational Symposium of the Society of Critical Care Medicine of USA in 1996 and 1997. His first paper garnered the silver award at the symposium held in New Orleans. He was also awarded the top paper award by The Japan Burn Association for his immunology research.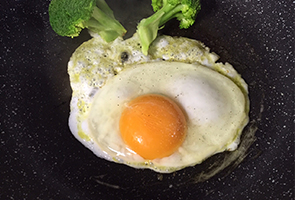 From 2001, he was the chief doctor at a private clinic in Nara. After that, he assumed the post of chief doctor and director of the Osaka City Rehabilitation Facility for the Elderly for two years. He learned nutritional and physical rehabilitation there, with sarcopenia being one of the important studies. He became convinced that sarcopenia is not inevitable; it can be avoided through a healthy and happy regimen, supported by a healthy diet. In short, Kazu Clinic looks to promote and support the well-being of each patient's ADL (Activities of Daily Living) with a minimum of prescribed medicine along with a heightened intake of delicious, wholesome food.
Sarcopenia is a geriatric syndrome. A grave change associated with human ageing is progressive decline in skeletal muscle mass, a downward spiral that may lead to decreased strength and function. In 1989, Irwin Roseberg proposed the term sarcopenia (Greek sarx or flesh+ penia or loss) to describe this age-related decrease of muscle mass.  Sarcopenia has since been defined as the loss of skeletal muscle mass and strength that occurs with advancing age. However, a widely accepted definition of sarcopenia suitable for use in research and clinical practice is still lacking.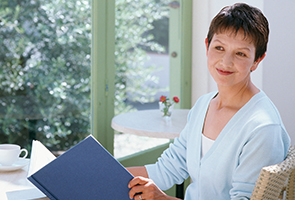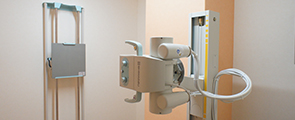 As previously mentioned, the well-being of each patient is first and foremost at Kazu Clinic. To monitor parameters, Kazu Clinic is equipped with an X-Ray machine, and an ECG rendering data from echograms of blood vessels, cardia and abdomen.
Kazu clinic is available to those suffering from chronic disease, such as hypertension, diabetes, and osteoporosis, as well as to those afflicted with common diseases such as the common cold, cystitis pharyngitis, pneumonia, etc.
In conclusion, Kazu Clinic's mission is to correctly diagnose and analyze each patient's health condition, then prescribe the best regimen consisting of exercise, nutrition and medicine including Kanpou (oriental medicine) to afford the patient a healthier and happier life.